Our
processing facilities.
Each step of the oil production process happens in our processing facilities, located in the Kenyan highlands, The Mara, the outskirts of Nairobi and along the coast. These specialised facilities allow us to collect, produce and process large volumes of 100% pure and natural high-grade oils.
Our facilities are staffed by an experienced team, including qualified mechanics, electricians and machine operators. With state-of-the-art technology and industry expertise, we're able to extract and distil the highest-quality oils.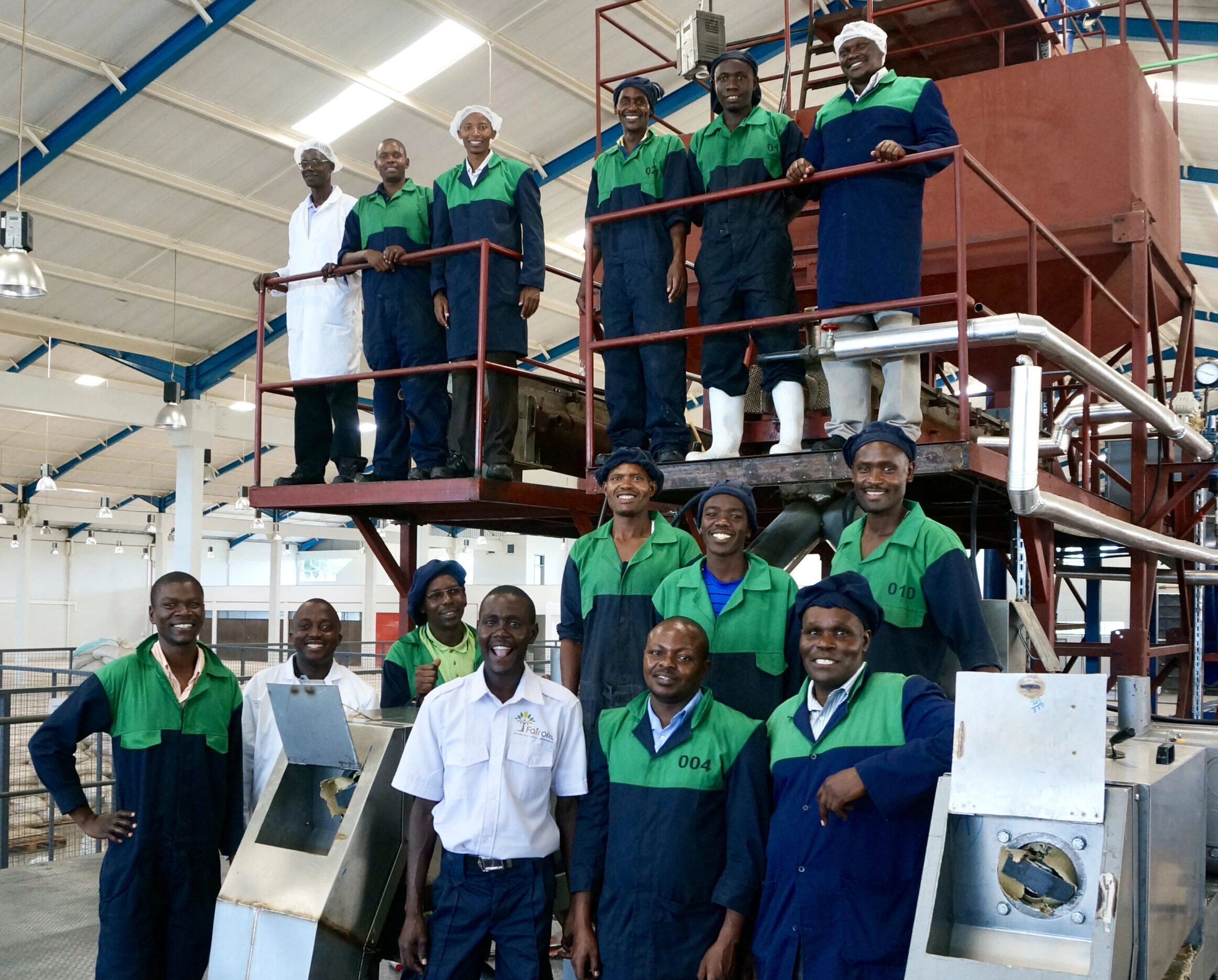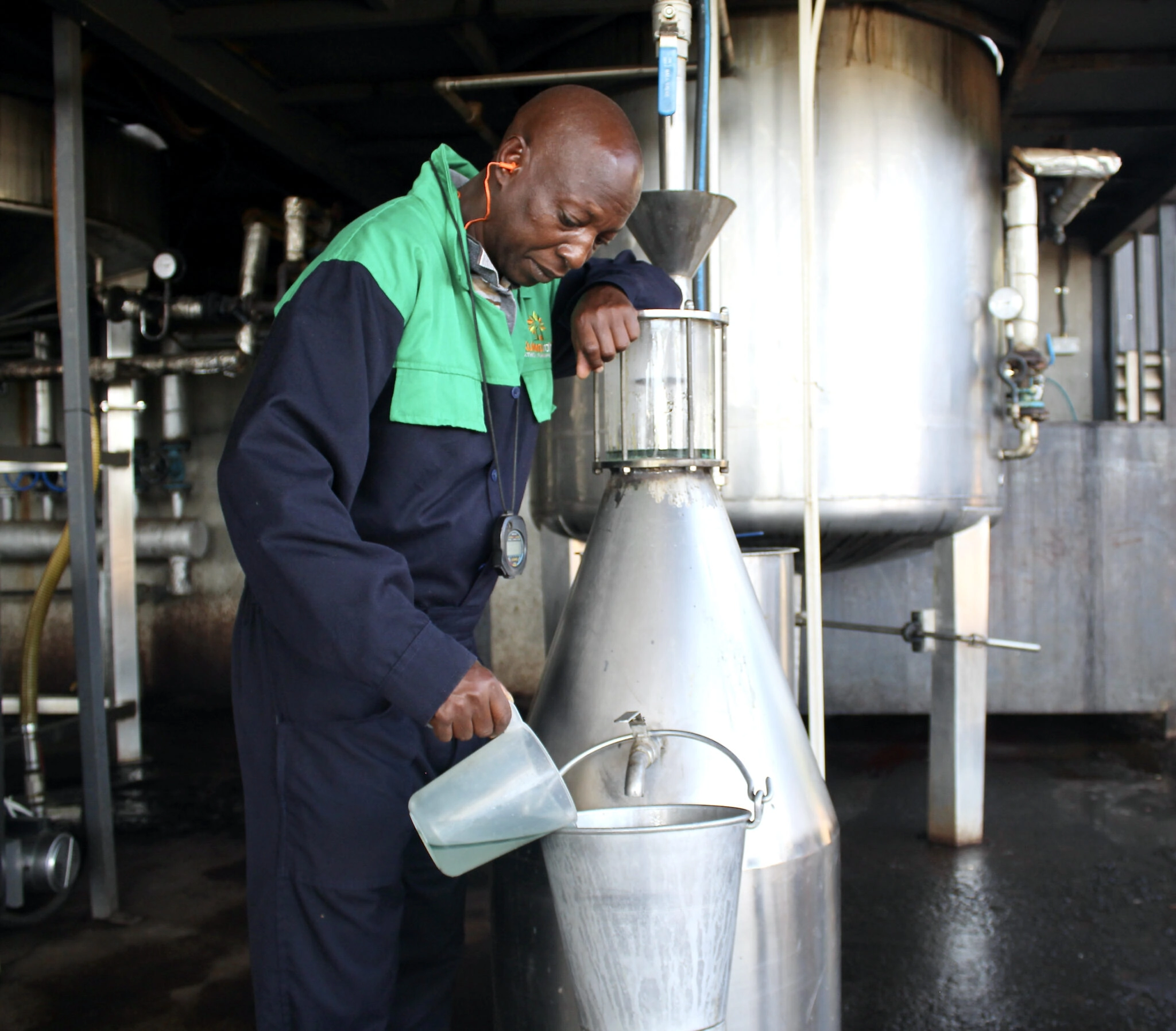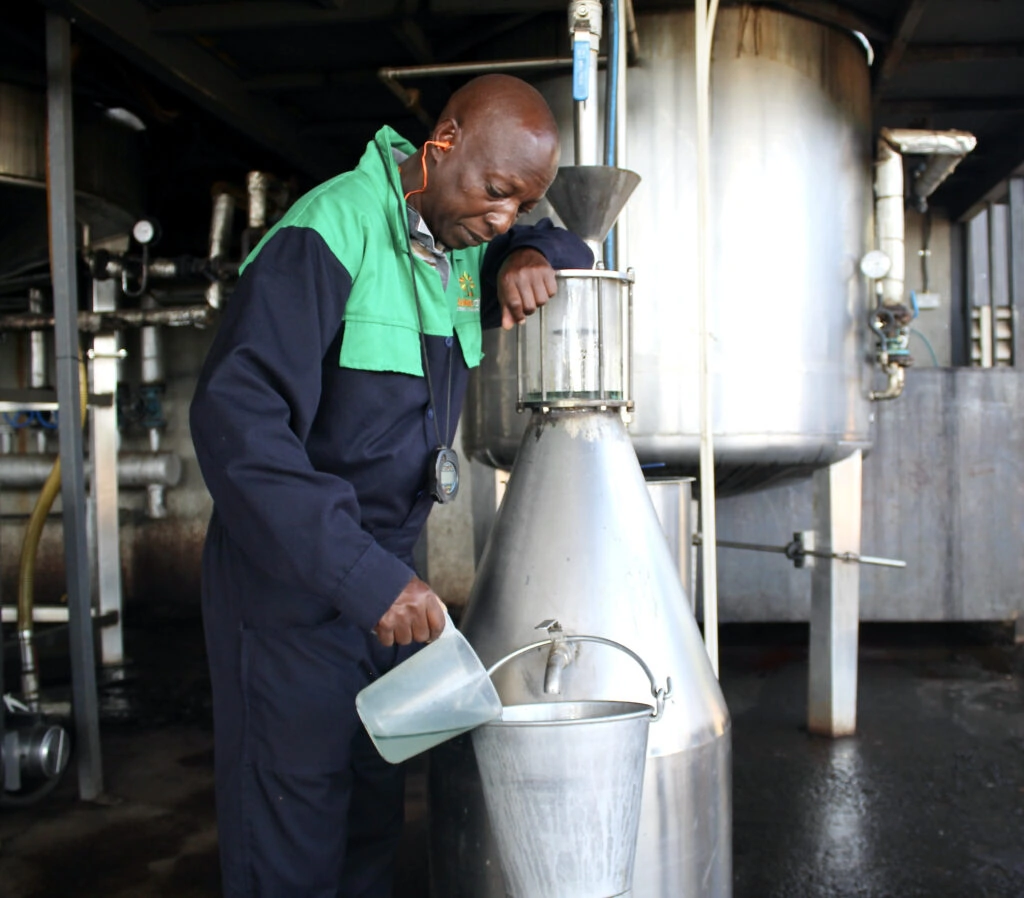 State-of-the-art processing facilities.
Our facilities are purpose-built and customised with carefully selected extraction equipment. We've invested heavily in the right technology to maximise both yield and quality, avoiding unnecessary exposure to heat. 
From screw-presses and centrifuges to steam and hydro distillation units, we use the best machinery to process and extract commercial volumes of essential and vegetable oils.
Large volumes of ethically-produced oils.
of vegetable oil produced each month
of vegetable oils can be stored each month
of distillation capacity in Africa
End-to-end production

for the highest-quality oils.
At Fairoils, we control the entire production process, from the flower, fruit, leaf and seed to the finished oil. Every batch of oil is first tested on-site, checking the key actives and purity using our strict quality testing procedures. And we store our oils with care, avoiding exposure to heat, light and oxygen to maximise shelf-life.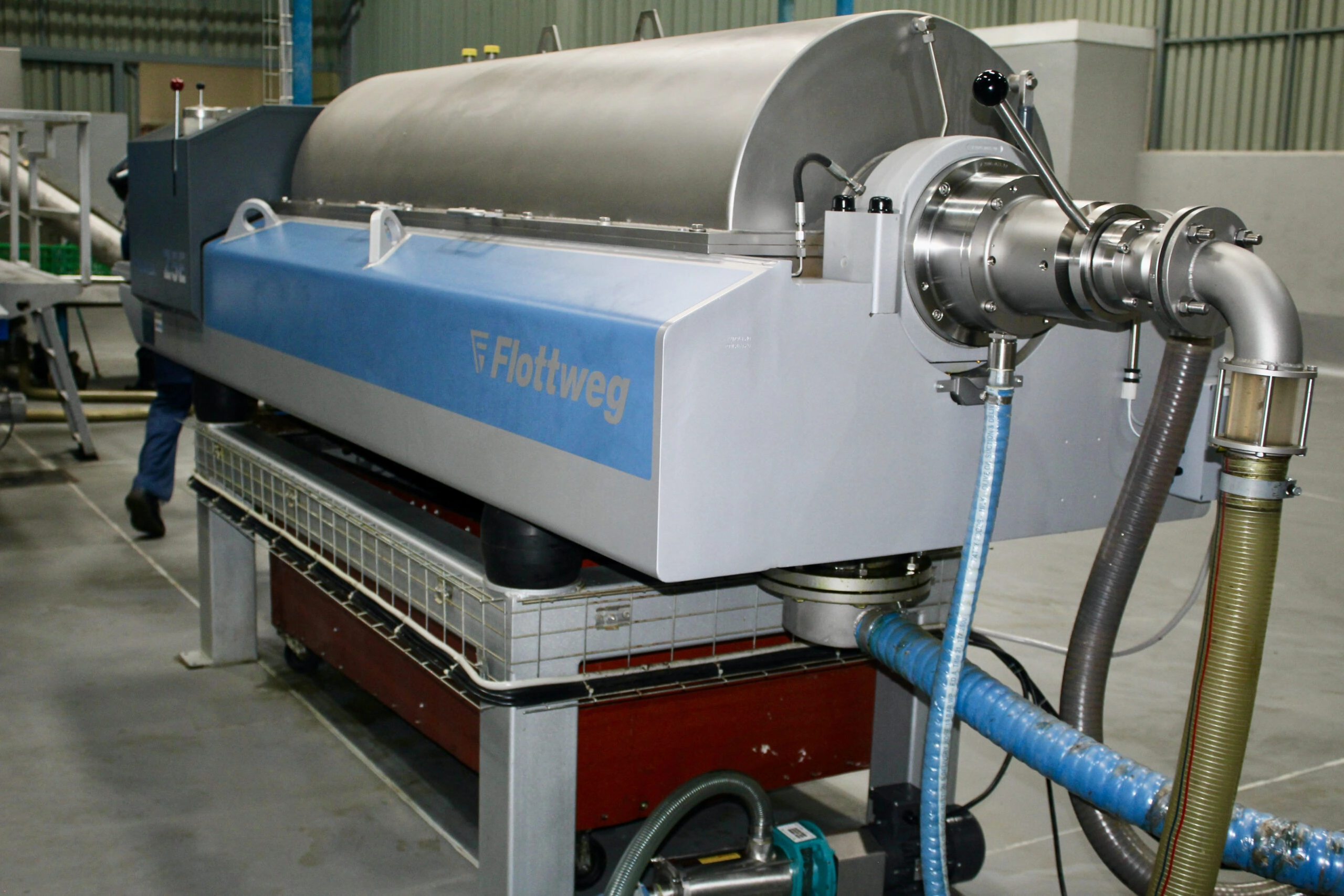 Essential oils, delicately distilled.
The quality and quantity of essential oils produced depends on the distillation methods used.
Fairoils uses steam distillation, which is a time-consuming process requiring careful attention to detail. We precisely adjust the pressure, temperature and timing for each oil to maintain our high standards of quality.
Our essential oils are processed close to our farms. Short transport links, from the field directly to our facilities, ensure raw materials are processed in the best condition.
Vegetable oils,
carefully cold pressed.
Fairoils set the benchmark for quality standards using controlled processing in our facilities. Our screw-press units mechanically cold-press a range of oils from seeds and nuts. We physically oversee the process to ensure each batch is free of water, debris and foreign objects before processing.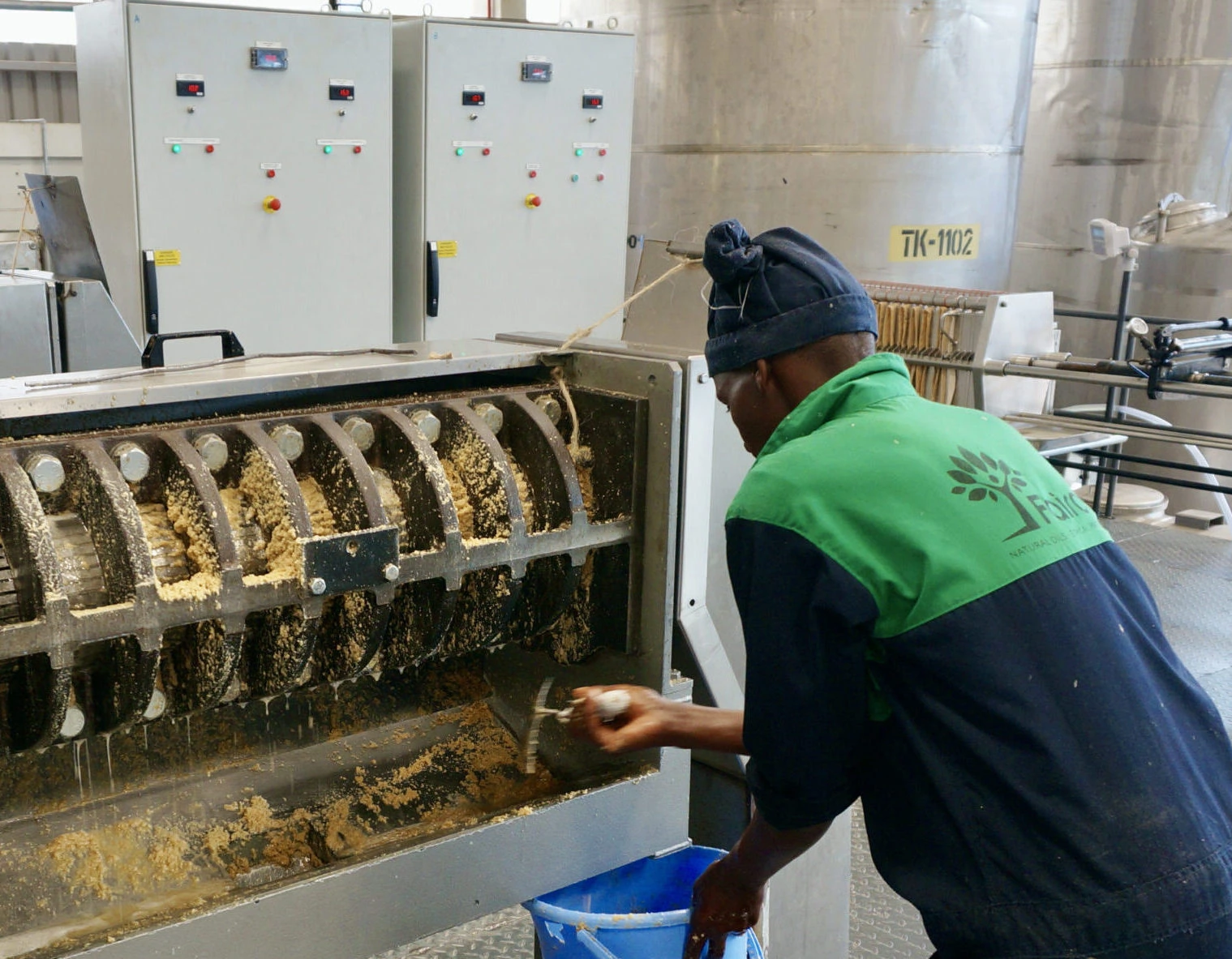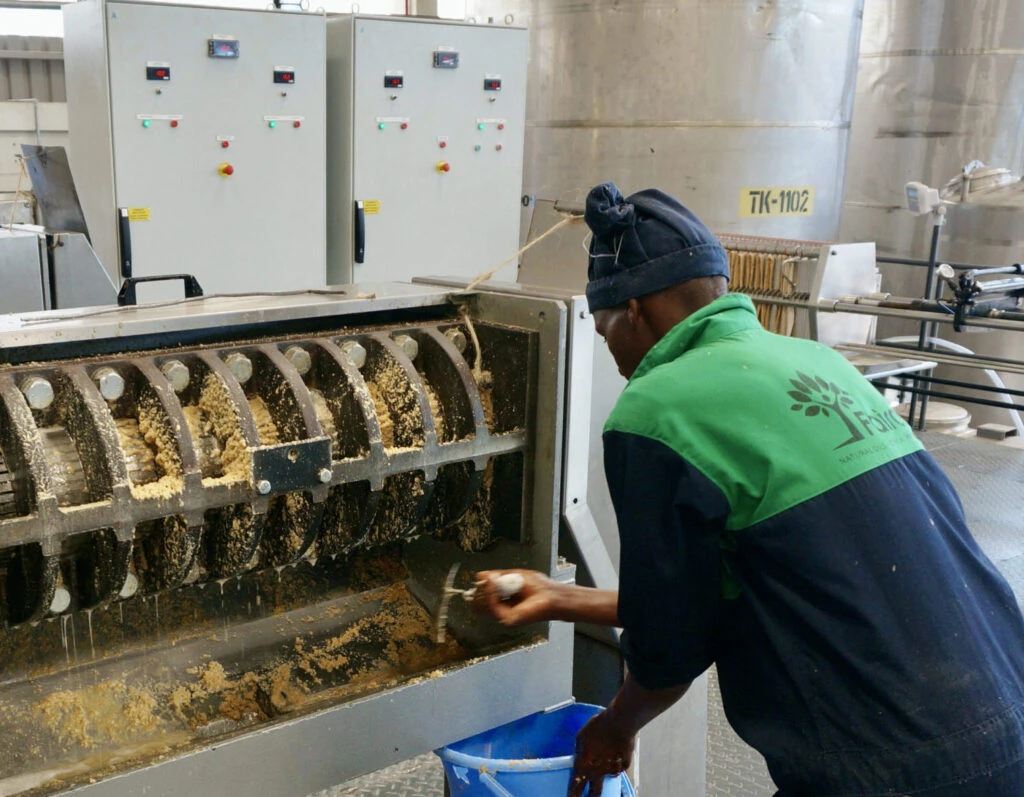 We see a bright future for Africa
Partner with us to strengthen local communities.