Our crops are
grown on farms

in Kenya, Uganda, Tanzania and Madagascar.
Small-scale farmers work together in cooperatives, with the success of each farmer helping to scale their collective effort.
Fairoils' larger commercial farms demonstrate our commitment to the region. They also help secure year-round supply and act as a hub for farming education.
These commercial farms make us true partners with local farmers, helping them grow crops confidently on their own land.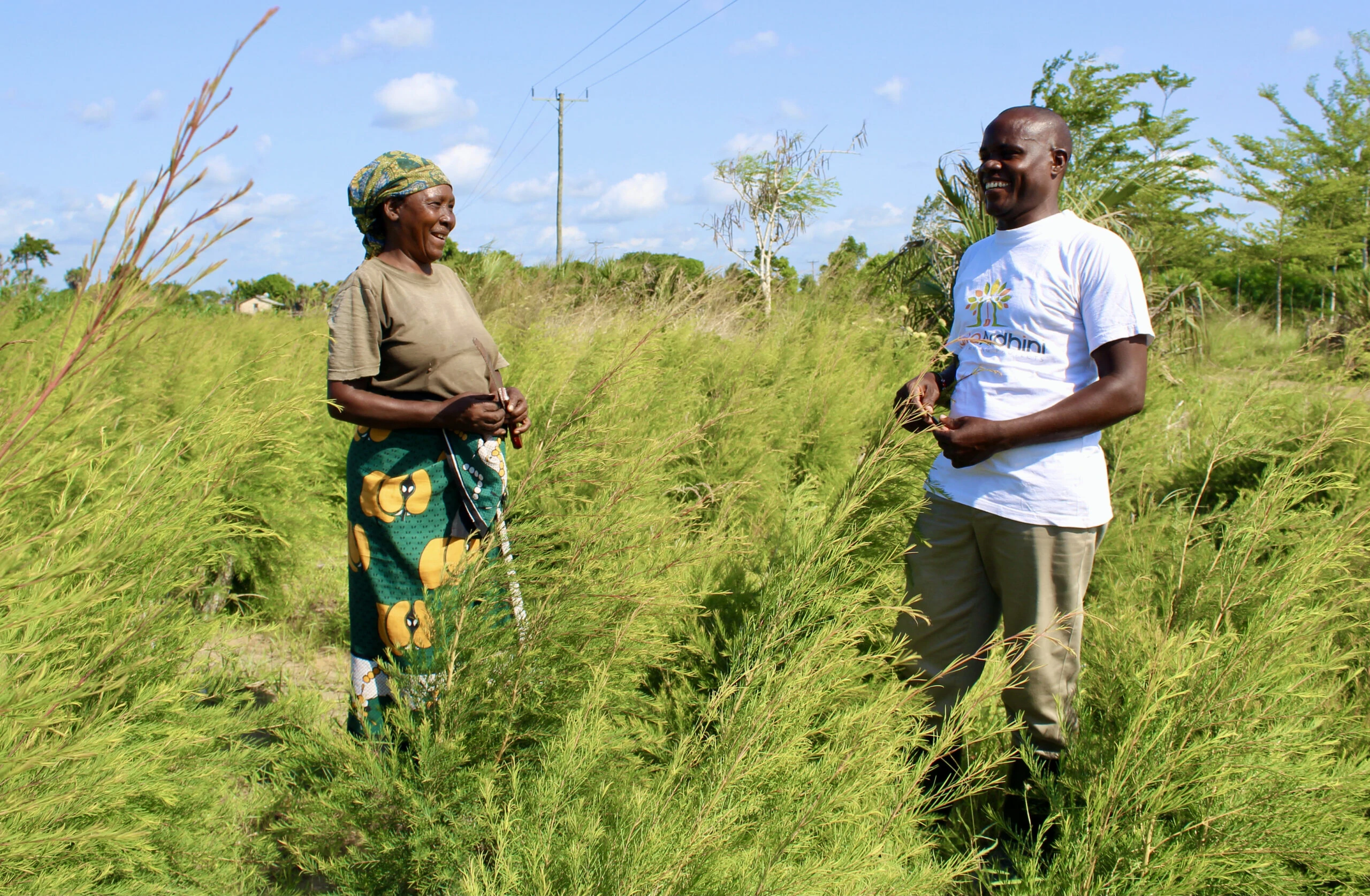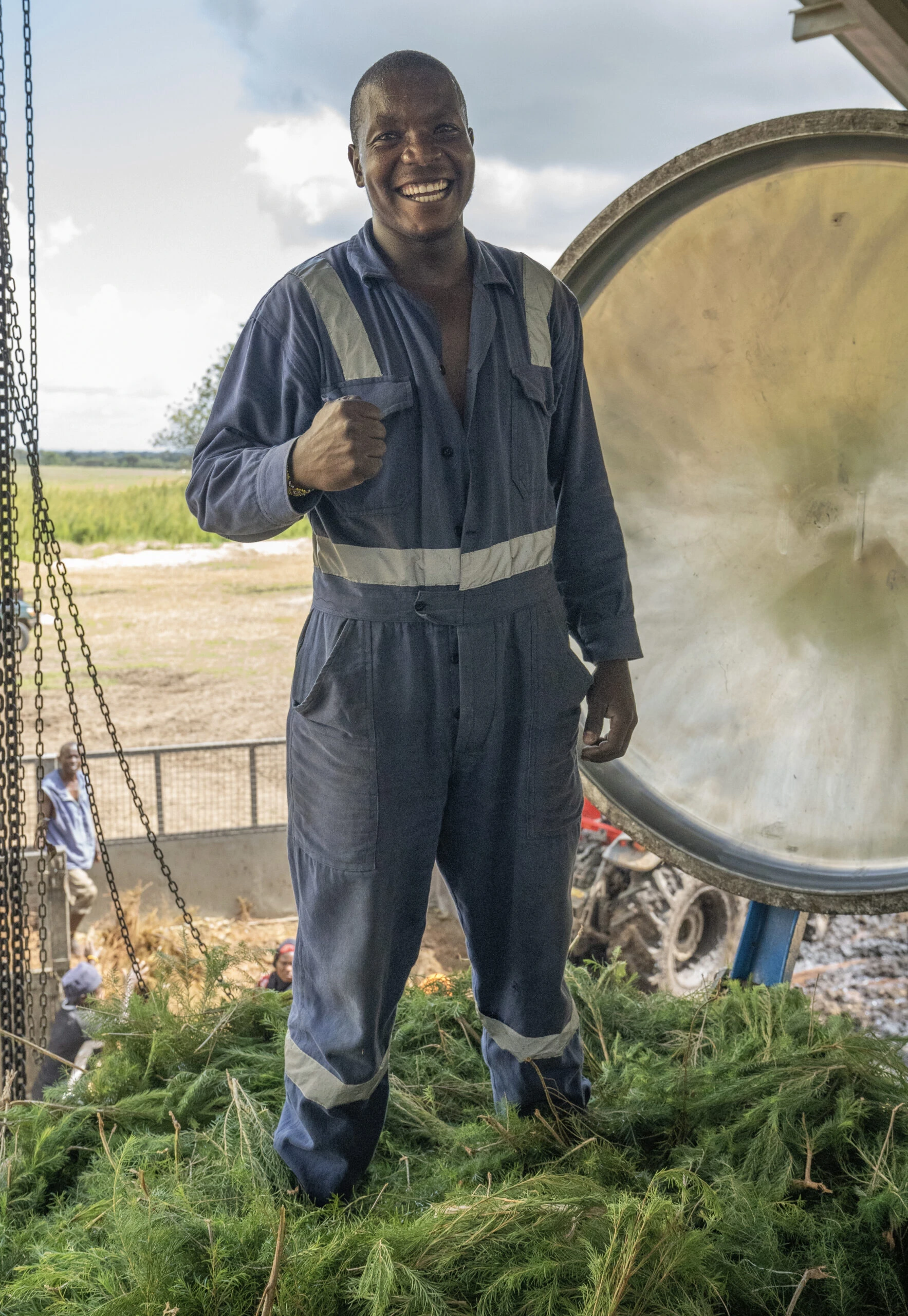 A reliable supply of high-quality natural oils.
Fairoils crops are grown in diverse places, from small-scale farms to larger commercial operations. This innovative production model guarantees year-round supply for our clients. And in turn, farmers know there will always be demand for their produce.
Quality

starts at the farm.
With our own end-to-end supply chain, we're able to ensure quality and ethical production at every step. This keeps our business model viable, which is critical to the communities whose success is interwoven with Fairoils.
With processing facilities located on site, we can efficiently coordinate harvest and production to optimise freshness and purity.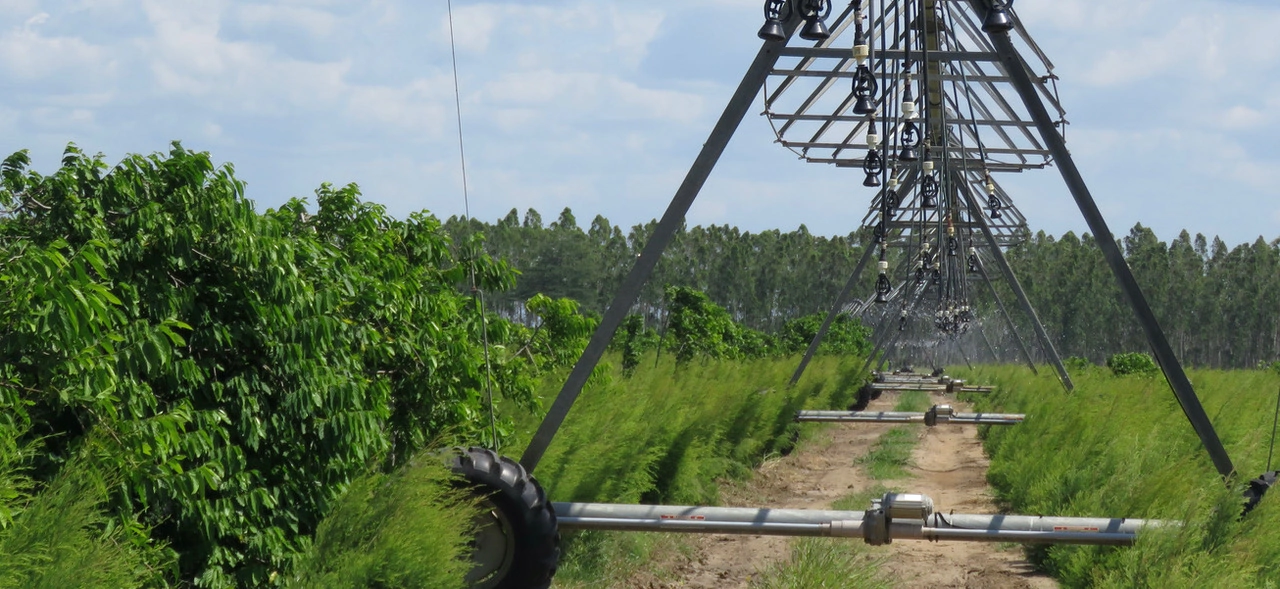 "On our farms, we try new crops and techniques. We showcase organic and sustainable practices. We share knowledge and facilities. And we commit to initiatives that strengthen the community."
Issac Ndungu, Senior Field Officer
Our team promotes
best-practice farming.
We've been farming crops in southern and eastern Africa for 22 years.
We're passionate about life and production on African soils. The vast, varied landscape brings unique environmental challenges—climate, water supply and soil nutrition. Local communities hold rich knowledge of working this land, often extending back many generations.
Our team brings together agricultural expertise and farming experience. They have grown essential oil crops in varied conditions and established grower projects in both Africa and India.

"I was raised on a Zimbabwean farm. My family has farmed in Africa for generations. I've been involved in the farming of essential and vegetable oils since 1999. My role with Fairoils has always been on an operational and farming level, where my real interests lie. I have always liked seeing the ingenuity of farmers, since I was very small."
Wayne Barratt – Fairoils Director
Fairoils' commercial farms -
Lunga Lunga
This 110-hectare farm is in a prime location on the Kenyan south coast, close to the Tanzanian border. The property is located at sea level, close to the equator. 
Crops are irrigated from two local rivers, with a one-hectare storage dam feeding a 50-hectare centre pivot. 
The conditions here are ideal for year-round crop production. Since the first crop was planted here in 2017, we've produced a consistent supply of essential oils for manufacturing.
A demonstration block has been established on the farm. Crops are trialled for the small-scale farming community that lives in the surrounding area. Local farmers visit the block to learn more about crops such as Ylang Ylang, Eucalyptus citriodora, tea tree and ginger.
The farm has an on-site central processing facility, which is used to distil oils. The facility also processes farm biowaste for use as fuel.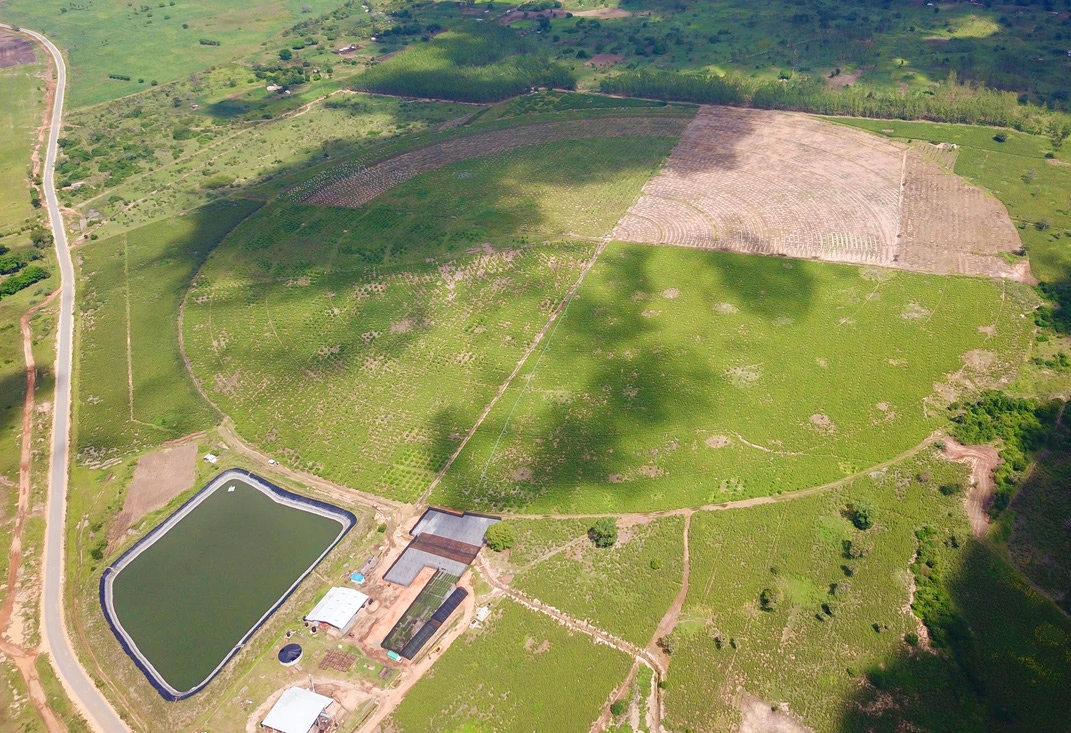 Partner with us to strengthen local communities.